If 'Home Alone' Was A Work Movie
Home Alone is a family movie.  The premise of the movie is that 8-year old "Kevin" is left to defend the family home from robbers after a mix up with alarms and plane tickets, leaves him home and alone.  Kevin is well-prepared for defending the house from the variety of attacks, the result is funny – and all ends well.
In the real world, like the one where you work, you may feel a bit like Kevin during the holiday period.
Understaffed – as everyone wants to take time off at the same time. And,
Overwhelmed – as the work needs to be done by fewer people.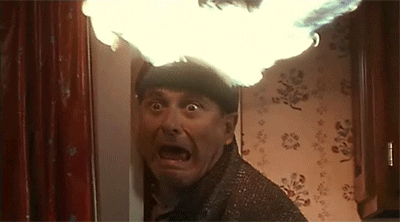 Massages For Those Left Behind
If you are looking for ways to support those left behind at holiday time, then 3 Minute Angels can help by providing them massages.  This helps you and them in 3 ways:
Massages will help relieve the stress and overwhelm;
It will make hard-working employees feel valued;
It will not be taking them away from the workplace or for a long period.
All up, massages will help those working through to get the job done.
This Is The Critical Time To Book
Book and pay for massages by the 20th of December to ensure you get your bookings confirmed between the 21st of December 2019 and the 6th of January 2020.
As a special reward, all bookings of 2-hours or more that is made, paid and confirmed by the 20th December will get 1x free movie ticket to Event Cinemas. 
You can use this personally or provide it to the team.